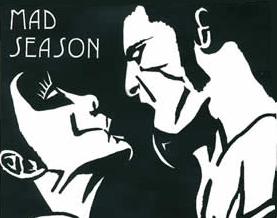 Mad Season Concert Chronology
© 2005; John Bacus, all rights reserved. Reprint requires permission of the author.
Last Updated June 15, 2005
Welcome to version 1.0 of the Mad Season Concert Chronology. I welcome any additional dates or setlists you can provide by email.
Special thanks goes to James Tolin who supplied many of the great images you see in the many links from my page. Click here to find out how to get original gig posters for yourself.
---
Back to Mad Season Page
If you have comments or suggestions email me.